The first event of the Tiny Campus itinerary took place at the University of Freiburg on April 30th 2022 and was organised by Michelle Thompson | GRK Erzählen (uni-freiburg.de)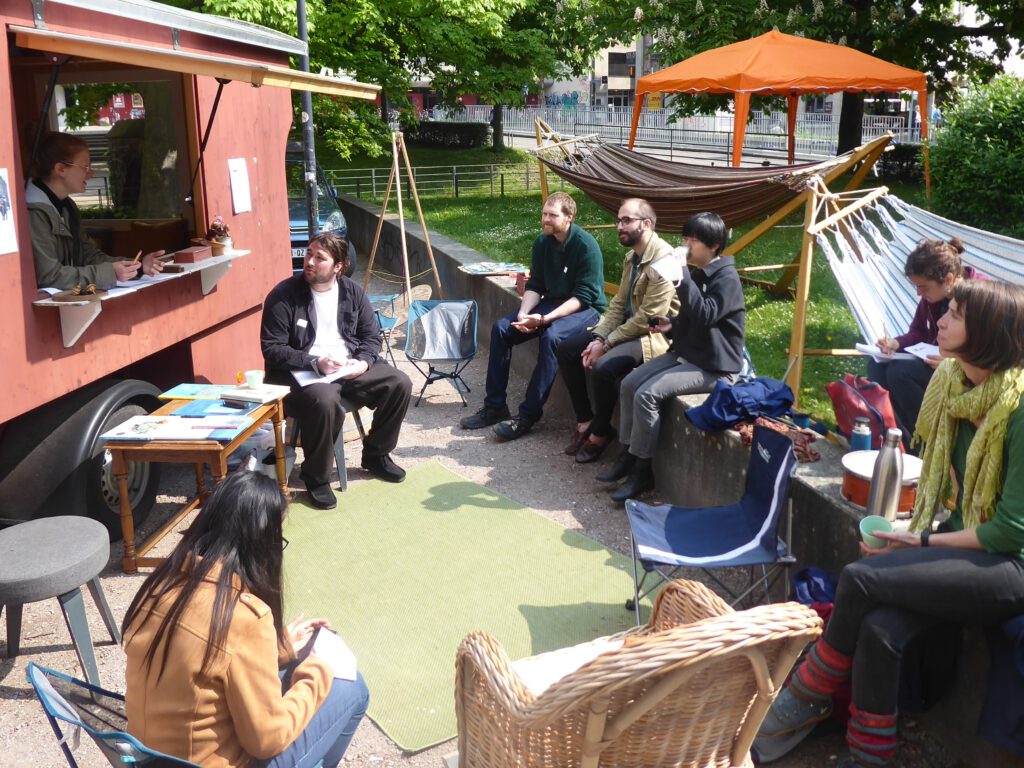 For the full photo gallery of the pop-up event, please see: http://tinycampusontour.eu/willkommen-auf-http-tinycampusontour-eu/colloque-ciera-strasbourg-freiburg/
What is the Tiny Campus ?
The Tiny Campus is a travelling conference tour run by and for those who want to try out a different form of academic networking. We create a pop-up platform for public encounter between doctoral researchers that will adapt to the pandemic context. Our itinerary starts on April 30th 2022 in Freiburg.
Tiny Campus, what for ?
We believe that by proposing an experimental idea of itinerant, pop-up conferencing, we can help redefine the terms of participation in the scientific world from an Early Career Researcher perspective. Our flexible format seeks to create an immersive networking venue and takes place in locations that are rarely inhabited by scientific communities. We get immersed as academics in various community locations starting in Freiburg and Strasbourg, then link up to the cultural and civic sector locally to meet beyond academic literacy. This series of micro-events is about coming together to celebrate the in-betweens. We are open to your own ideas as contributors and co-creators of each day's own spatial, temporal, transdisciplinary design.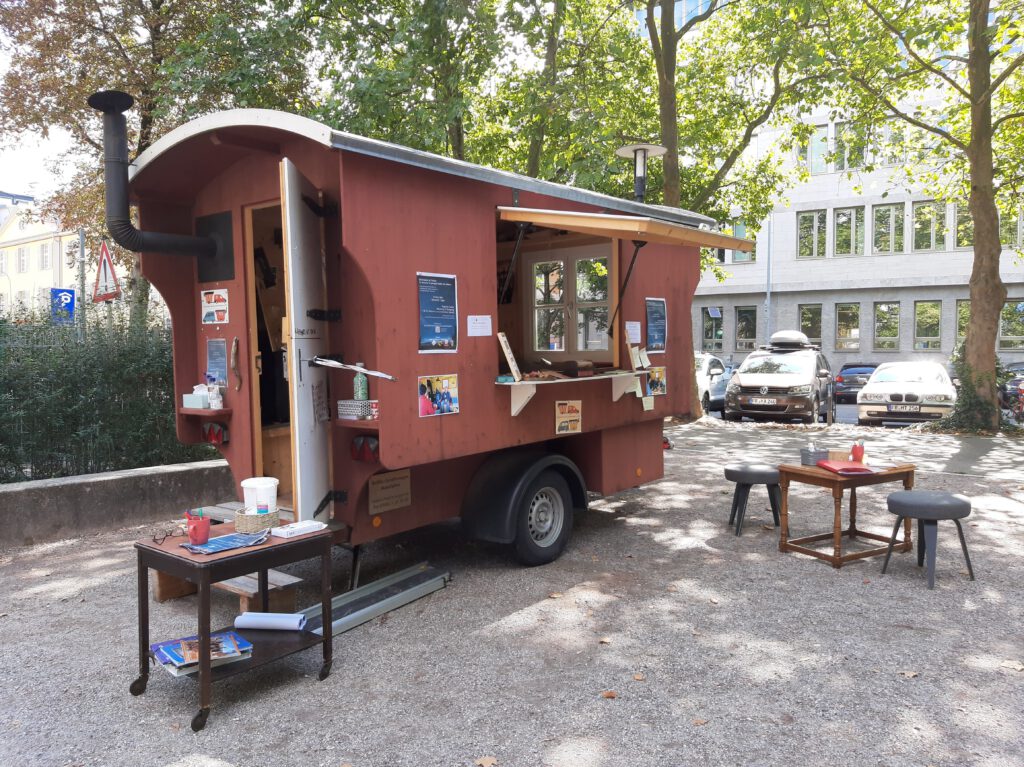 Links to a podcast discussing the idea of pop-up hospitalities:
University of Glasgow – Research – Research units A-Z – UNESCO Chair Refugee Integration through Languages and the Arts (RILA) – Resources – Podcast
Stream episode E32 Christian Hanser about his Tiny Campus and pop-up hospitalities by Unesco RILA podcast | Listen online for free on SoundCloud
A selection of slides from the talk at the UNESCO RILA Spring School 2022 in Glasgow